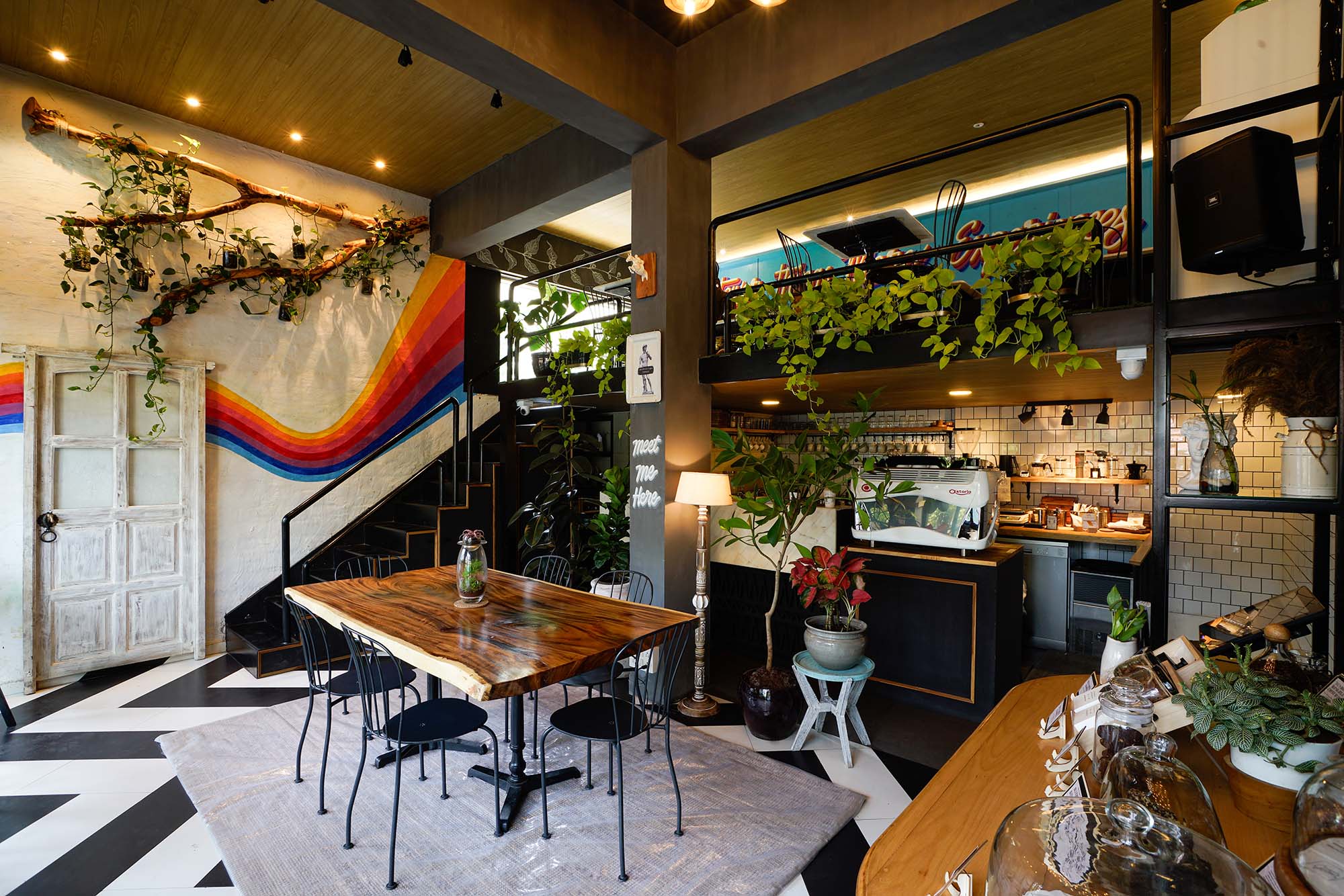 September 28, 2022
0 Comments
Discover the Best Cafeterias in Bandra: True Fit Gourmet Cafe Takes the Lead

Bandra, known for its vibrant atmosphere and trendy culture, is a haven for coffee lovers and cafe enthusiasts. Whether you're seeking a cozy spot to relax or a lively ambiance to meet friends, Bandra offers an array of cafeterias that cater to all tastes.
True Fit Gourmet Cafe stands out as a true gem. In this blog, we present a curated guide to the most popular cafeterias in Bandra, with True Fit Gourmet Cafe taking the lead. Get ready to embark on a delightful coffee journey that combines excellent brews, delectable treats, and memorable experiences.

1. True Fit Gourmet Cafe:
Topping our list is True Fit Gourmet Cafe,It's the classic, warm rustic neighbourhood cafe & a haven for coffee aficionados. Located in the heart of Bandra, this bustling cafe captures the culture of Bandra so well & has established a reputation for serving exceptional gourmet food ,coffees & much more. The coffees are made from handpicked & sourced beans which are 100% Arabica Beans. With a focus on craftsmanship and flavor, their skilled baristas create the best coffee specials. An absolute must try from their menu, is their range of Smoked Coffees, India's first ever Smoked range is available only at True Fit Gourmet. For the usuals, their menu ranges from perfectly balanced espressos to creamy lattes and rich cappuccinos. Pair your favorite brew or smoothies or juices with their delectable assortment of gourmet salads, gluten free salad wraps, tartines, sandwiches, gourmet bowls  and more. True Fit Gourmet Cafe's warm and inviting ambiance provides the perfect backdrop for relaxing, unwinding or working and enjoying your experience to the fullest.
2 . The Bagel Shop:
Continuing our journey through Bandra's vibrant cafe scene, The Bagel Shop stands out for its delectable bagels and extensive coffee selection. This bustling cafeteria offers an array of coffee options that perfectly complement the variety of bagel flavors on offer.



Bombay Coffee House:
Situated amidst the buzzing streets of Bandra, Bombay Coffee House captures the essence of the neighborhood's cafe culture. This beloved cafeteria welcomes you with its rustic charm and vintage decor. Enjoy their specialty coffee blends, carefully sourced from premium beans, while indulging in a range of sandwiches, salads, and desserts that perfectly complement the beverage menu.
Le15 Cafe:
Le15 Cafe, an extension of the renowned Le15 Patisserie, offers a slice of Parisian charm in the heart of Bandra. With its elegant ambiance and French-inspired menu, this cafe is a must-visit for coffee and pastry enthusiasts. Sip on their perfectly brewed coffee, crafted to complement the delicate flavors of their exquisite pastries and desserts.



In the vibrant cafe scene of Bandra, True Fit Gourmet Cafe reigns supreme, offering exceptional coffee and a warm vibe. In essence, it captures & presents, Bandra's neighbourhood cafe culture. As you explore the diverse range of cafeterias in Bandra, be sure to make True Fit Gourmet Cafe your first stop for an unforgettable experience. True Fit Gourmet Cafe is a destination that coffee lovers should not miss.